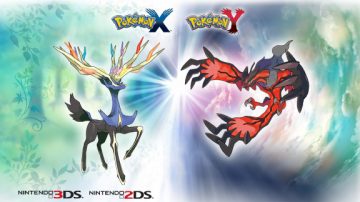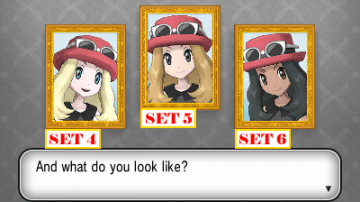 3DS Pokemon X / Y SaveGame
---
Introduction
I've started this, as I've been getting quite a bit of Citra save requests rather frequently.
Also, big thanks to @Ammako for coming up with this idea, as a way to deal with the horde of requests.
How to use
Start off by selecting the set you want.
Each set will come with 4 folders, with choices of No Starter (not chosen yet), Chespin, Fennekin or Froakie.
Use the images below on how to differentiate between Sets.
Once a set is chosen, edit your Trainer's Name and Trainer's Nickname as you please.
In Pokemon XY, your rivals give you a nickname. Here is where it's found here in PKHeX:
I'll recommend changing your Trainer ID and Secret ID as well, and maybe give a nickname to the starter.
This way, the game will feel personal to you.
(if you do so, do remember to change the starter OT, TID and SID to yours)
Closing Notes
I've included a couple of bonus save files, which are stripped-down save post-game saves, varying from Set 1 to Set 6 (and then 2 extras).
(It originated as a request, after one user lost their save file, and simply wants to experience post-game).
On a separate note, I've previously been told that Citra tends to hang on choosing Kalos Starter and first battle with Shauna,
so to counter that, the game saves that is provided with a starter already chosen, begins after Shauna's embarrassing loss.
To proceed with the story, bring the Prof's Letter to your Mom, and your journey truly begins..
Update:
For those with freezes after collecting the Town Map,
I've made another save (Chespin chosen, but all 3 Starters are in that save) that has the Town Map collected.
Are you interested in finding more information about Save Game World? Then it is your lucky moment because in our website you will find various Save Game files will help you to develop your game. Every particular SaveGame file will provide you with a lot of new solutions. This is why you should not wait a second more and download 3DS Pokemon X / Y Save File right now! You will be able to upgrade your game without any limits the way you have always wanted. There is nothing you can lose – no risks are guaranteed. That's why we encourage you on downloading Game Save without any payment – just hit on the button and get everything for free! One thing worth mentioning – if you want to upgrade or modify 3DS Pokemon X / Y Save Game Citra in any way, it would be great that you would require the permission of the author. With SaveGame World you will experience that gaming has never been better before! Explore new features and overcome all boundaries – it is the best time to achieve your most important goals!